ONLINE & HARD COPY TICKET SPONSOR

It can be tough to know who you can trust when it comes time for a home renovation. That's where RenovationFind.com comes in – we are free resource helping homeowners connect with the most qualified, vetted contractors and home improvement companies in the business. Our rigorous certification process means that you'll be able to avoid "bad contractors", so your renovation goes exactly as planned. Whether you need help with a big renovation project or just a small job, we'll help you find the perfect contractor for the job. Ready to get started? Visit us www.renovationfind.com today!
RenovationFind Certified contractors and companies have been vetted and continually monitored for your peace of mind. They go through an extensive legal and financial credit background checks, and they provide valid business insurance, business license and Worker's Compensation where required.
The RenovationFind Certification program offers a way for our members to increase trust by providing a powerful but simple reputation management software and services only for contractors and home improvement companies. To learn more, email info@renovationfind.com to book a free demo!
So whether you're a homeowner in need of reliable home improvement services or a contractor looking for more customers, RenovationFind.com is the ultimate solution.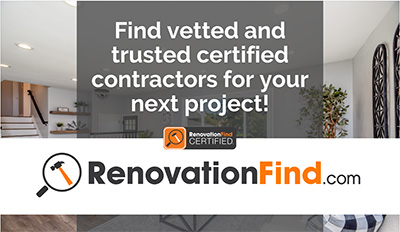 ---

Cloverdale Paint is celebrating it's 85th Anniversary! Ever since the company was founded in 1933, Cloverdale Paint has had a special relationship with its customers. That relationship was built on a commitment to exceptional quality and superior customer service. From humble beginnings on a farm near Cloverdale, BC, we've grown into one of North America's largest regional paint and coatings manufacturers. With over 66 corporate stores and independent authorized dealers across western Canada, Cloverdale Paint serves the needs of all customers looking for exceptional quality and service. From Home Owners through Professional Painting Contractors and Industrial Applicators, Cloverdale Paint has all the paints, stains and coatings - along with friendly and professional advice - to satisfy the most challenging painting projects.
---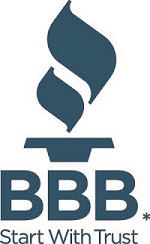 BBB has been helping consumers and businesses for over 100 years. Dedicated to protecting and educating consumers, supporting entrepreneurs and bringing together communities in an ever-evolving marketplace, our mission is to be the leaders in advancing marketplace Trust. BBB provides consumers transparent and objective information on businesses in their community to make informed purchasing decisions.
---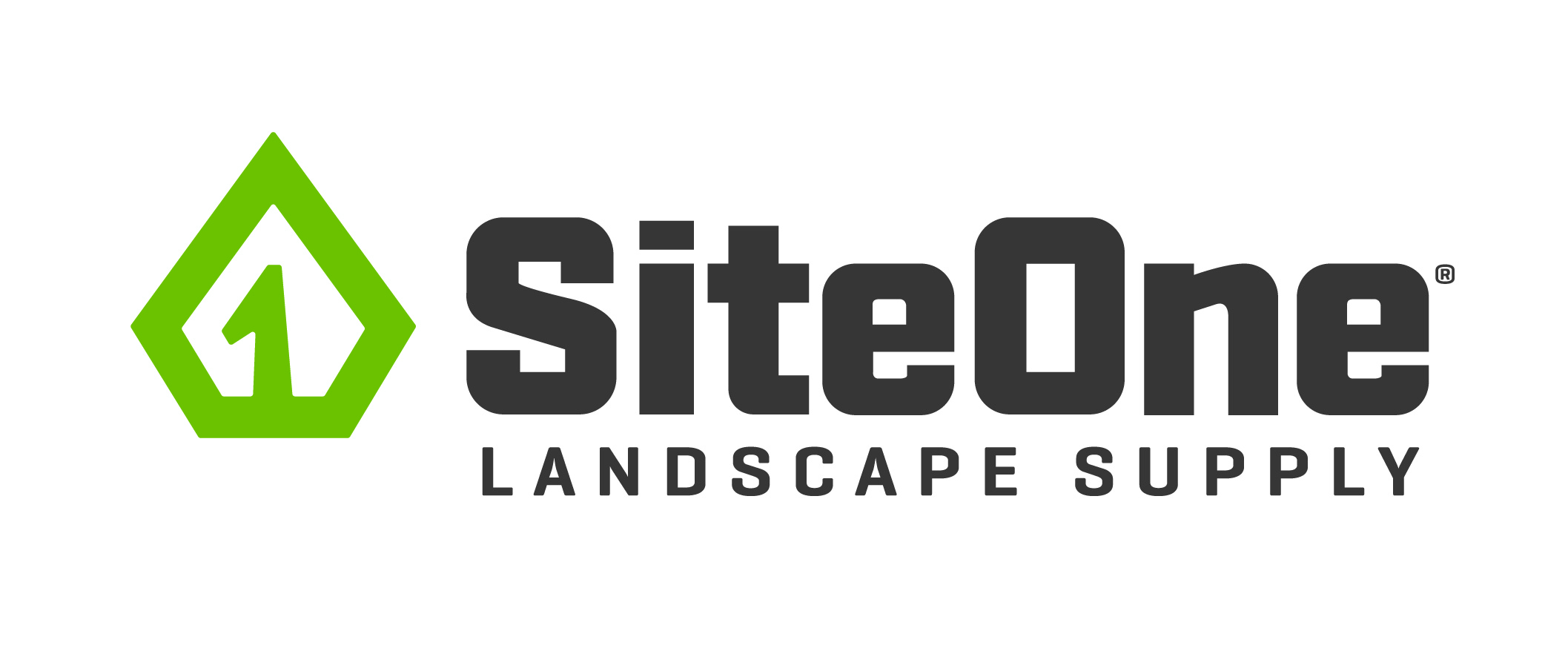 SiteOne Landscape Supply is Canada's number one destination for everything green industry professionals need to grow and succeed. As Canada's largest supplier of wholesale landscaping products, we are committed to becoming the distributor of choice for landscape, irrigation, hardscape, and turf care professionals throughout Canada. Come visit us at any of our 20 locations across Western Canada or check us out online at https://west.siteone.ca/
We have proudly served Edmonton for over a decade, and we're serious about our commitment to our customers, our drive to help the community and our dedication to all things Lexus.

Whether you're considering buying or leasing a new car, need service for the one you already own or simply want to explore our state-of-the-art facility and all it has to offer, Lexus of Edmonton is here for you.
---

---
Exception occured while executing the controller. Check error logs for details.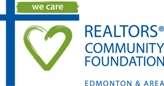 The REALTORS® Community Foundation (RCF) brings REALTORS® together to move communities forward. The Foundation unites fellow agents as donors, volunteers, and community builders to amplify their impact. Over $4.7 million has been granted to local charities through the Foundation over the last 35 years, making it clear that REALTORS® have the greatest impact when they come together.

---

Backed by Co-operators, Duuo is an online insurance distributor providing Canadians with easy access to simple, affordable insurance exactly when they need it. We partner with event organizers and venues to offer their event vendors a preferred rate on the cost of their policy, ensuring the peace of mind that comes with having the right coverage in place.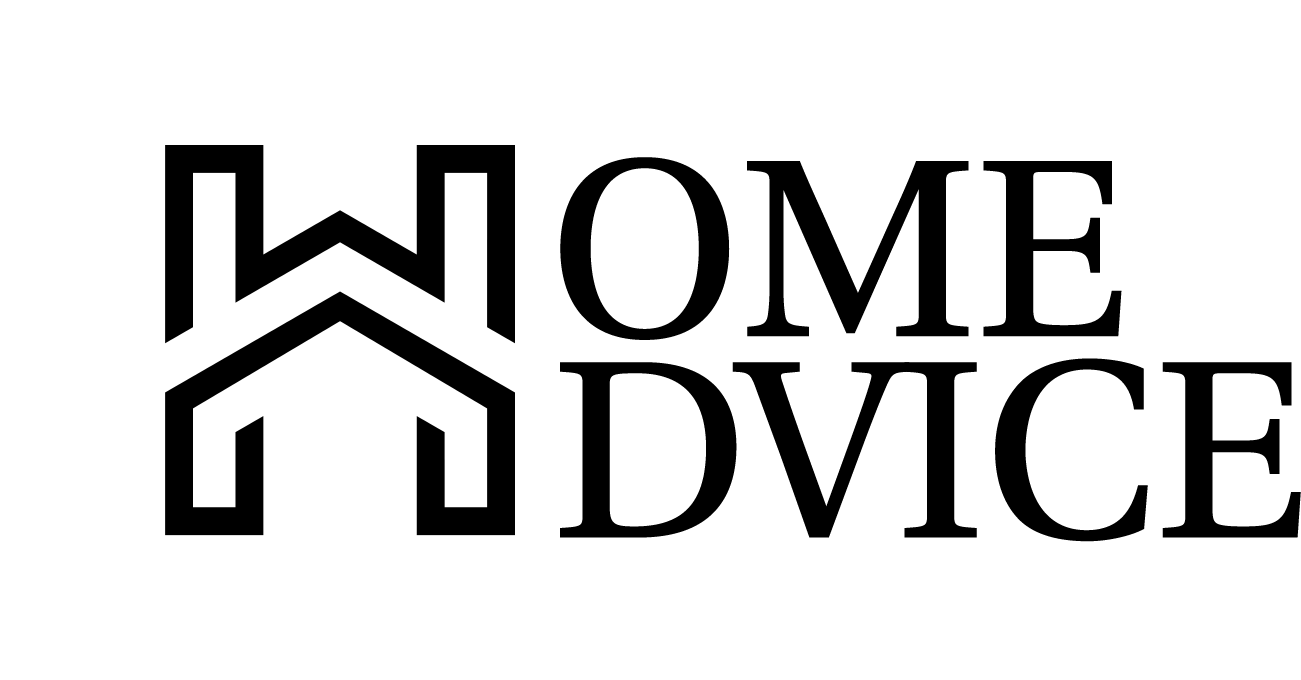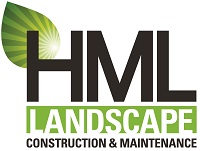 HML is an award winning landscape design, construction and concrete company utilizing a holistic and sustainable approach in creating harmonious and functional spaces. Our work is based on a desire for excellence, concern and care for people, plants and the environment. Let our experienced and diligent team create a unique, stylised and functional space to be enjoyed for generations.
Morrison Homes is 'The Homebuyers Best Friend' since 1961.
The Selection Studio at Morrison Homes is a one stop shop where you get to see touch and feel all the options available. It is a relaxed and convenient process from start to finish.
Our Selection Studio has over 3000 sq ft. of space with a wide array of finishing's from the Industries best suppliers.
Thank you to our 2023 sponsors & partners