A DIY Catch Up with Leigh-Ann Allaire Perrault!
Mar 22, 2022, 19:35 PM
Admit it, we have all attempted a do it yourself project. Whether it was Insta-worthy or a Reel blooper, Leigh-Anne Allaire Perrault has seen it all. With a passion for color and design, Leigh-Ann is a regular contributor on Cityline TV and she believes that everyone can do it themselves (however, we can all use a little help, right?). Leigh-Ann will be on the Trail Appliances Home + Garden Stage at the Edmonton Home + Garden Show from March 24-27 at the BMO Centre. We are excited that Leigh-Ann spent some time with us to talk about everything from DIY on a budget to the trends to look out for this Spring.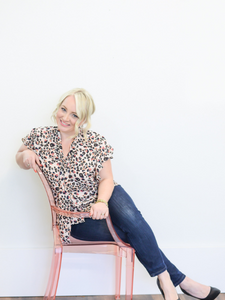 At the show, she'll be presenting her topic: BIG style, small budget - which speaks to a lot of homeowners current situations.
A tips she thinks you should consider to be creative with your budget? "The key to creating BIG style on a small budget is willingness to get your hands dirty. The more you can do yourself, the bigger the savings, but the trade off is your time and energy, so make sure you're not biting off a bigger project than you can chew. A great way to keep your budget small is to work with what you already have. Adding a splash of paint to outdated elements such as old furniture or cabinets can breathe new life into a space, and then play with your layout and "shop your home" by repurposing items from other rooms to create a fresh look."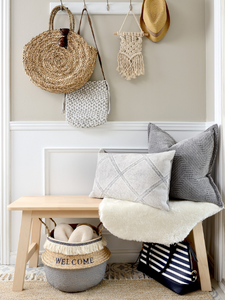 The trend has always been to try and create luxurious spaces on a time. It's why DIY projects have become so popular. Leigh-Ann notes, "The best way to create a luxe for less room is to start with inspiration! Find an image of a space that you love, and start to hone in on the individual elements that make-up the look. From there, you can create a design checklist and determine what you already have that can be transformed to mimic the overall style."
We cannot wait to see Leigh-Ann present this year at the Edmonton Home + Garden Show, as she gives us inspiration and confidence to accomplish our future projects that will look good and stay on budget. You can catch her on stage Friday March 25 at 3pm and 4pm, or Saturday March 26 at 11am and Noon. Make sure you get your tickets today and save $2 by purchasing them online: www.edmontonhomeandgarden.com