Exhibitor Spotlight: 365 Curb Appeal
We're excited to welcome 365 Curb Appeal to the Edmonton Home + Garden Show. Before you visit the company in Booth #2249 check out our brief Q&A with the 365 Curb Appeal team.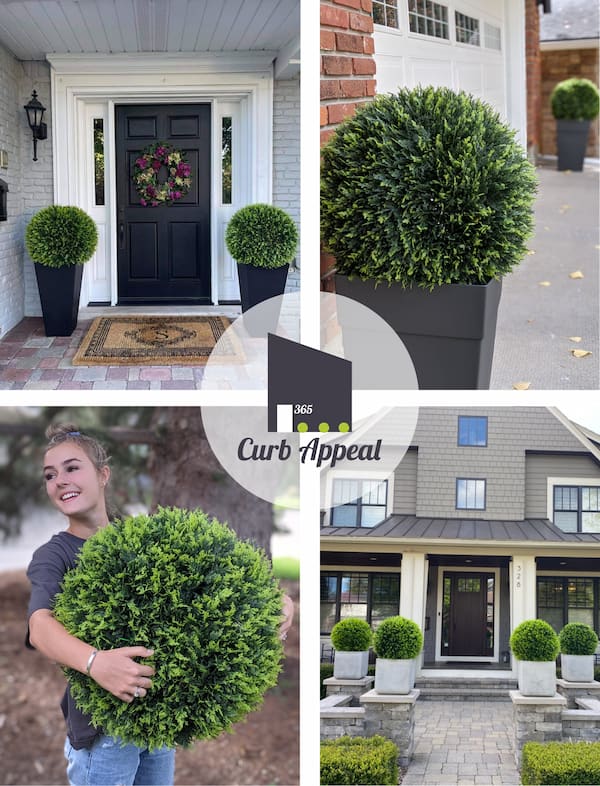 Describe your products and/or services.
Jumbo sized artificial topiary balls to fill planters or to be used in landscaping projects.
What are your best home or garden tips for this season?
Got empty planters?? Fill them all year round to add warmth to your home.
What are your featured items this season?
Jumbo sized topiaries - Buy 2, get one complimentary sized medium.&
What are your home or garden pet peeves?
Leaving your planters empty... or with a dead plant in them.
What is the strangest client request you've ever received?
I haven't received any strange requests yet.... I do get told that my customers LOVE my balls, every day though. My products are called topiaries or spheres, but a lot of people call them balls.
What is your favourite part about the home show?
I can feel the energy, and the passion of people who love their homes.
Make sure to stop by the 365 Curb Appeal booth (#2249)! We are a locally owned, Calgary based company. We take pride in helping make your home look loved, one home at a time.
---
Mar 24, 2022, 12:57 PM