Big Impact, Small Budget: Renovation How-To's from the Visionary Husbands
Mar 9, 2023, 16:00 PM
Do you ever just look at a space and smile? If you've been lucky enough to come across the Visionary Husbands on your timeline, it's likely that their use of colour, texture and unconventional approach to style has sparked joy and inspiration.
The Visionary Husbands, Stephen and Branden, are multi-hyphenate talents whose approach to design is reflected on their social media accounts and through their growing number of short-term rental properties across western Canada.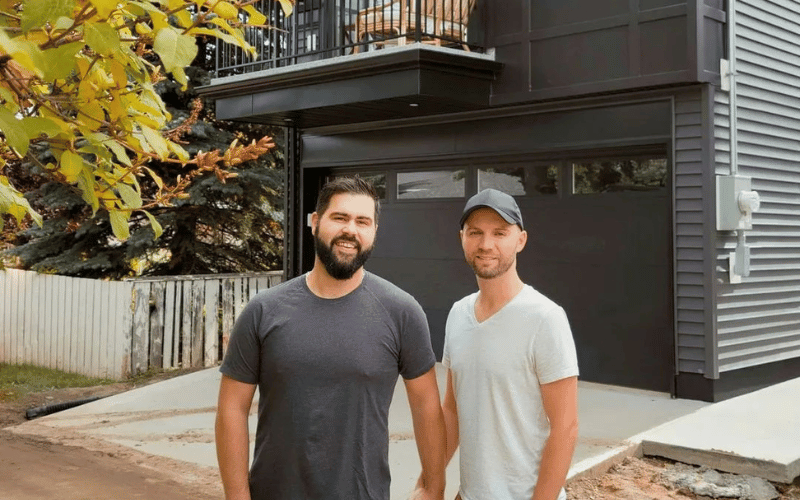 Photo from The Visionary Husbands Facebook Page

One of the couple's boutique getaways is featured at the upcoming Edmonton Home + Garden Show, running from March 23 to 26 at the Edmonton Expo Centre. Their vivid Chateau Rainbow Airbnb is an explosion of whimsy and colour but grounded in a mature restraint that manages to create a balance of peaceful relaxation mixed with a bit of fun.
The husbands are featured presenters at the show's Sleep Country Main Stage, where they share their tips, tricks and money-saving hacks to take your primary residence, vacation home or rental property to new heights without breaking the bank.

Tips for Designing Your Dream Space
The husbands share their design ethos and best practices for transforming a home that fits your style and budget.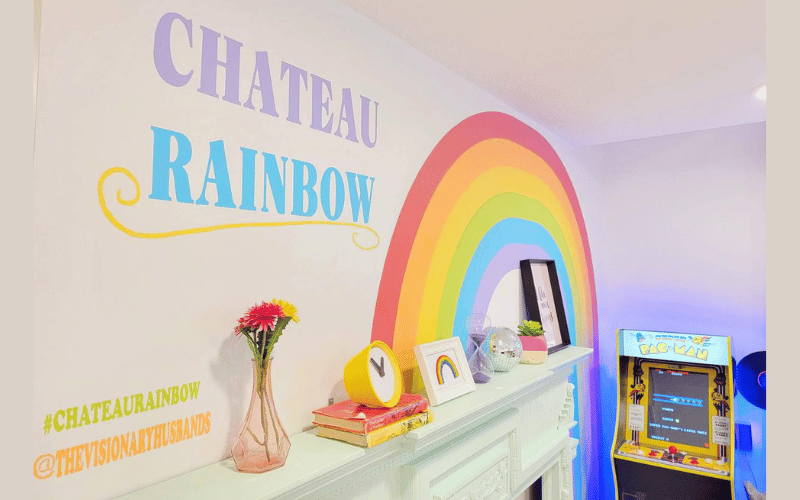 Define Your Style Personality
It would be really boring if every home looked the same. When approaching a renovation, remodel or room refresh, it's essential to ask yourself what you like and need in a space to make it function well for how you live your life.
Stephen and Branden are heavily inspired by mid-century modern and vintage-inspired decor that gives their rooms a layered and 'found' feeling. "We tend to gravitate towards unique, thrifted and vintage items with bohemian accents," say the husbands. "We have been lucky to find several vintage suitcases that we showcase in our Airbnbs. They can be stacked and repurposed as bedside tables or used as decor. We've also repurposed an old makeup case to hold quick-grab amenities, like lint rollers."
To recreate a Visionary Husband-inspired interior, focus on balancing bright white walls and neutral wood tones with pops of colour infused throughout the home. To create your room's palette, find a colourful piece of art or textile and pull accent pieces that can be found in the pattern or design. This will help ground the pops of colour and create a cohesive look in the space. Just make sure to keep it limited to three or four accent colours, so the room doesn't feel overwhelming and busy.
If mid-century modern isn't your thing, take some time on Pinterest, Instagram or TikTok and explore what other creators and designers are doing in their homes. Once you determine what you respond to, you can start putting together mood and inspiration boards that define your style.


What's Trending - Home Design Trends for 2023
While there is nothing wrong with timeless design, embracing the latest trends in style can be a fun way to add some life and modernity to your home. With stark white walls and monochromatic themes having dominated in recent years, the pendulum is starting to swing for 2023, where colour is once again King.
The Visionary Husbands have never been afraid to use colour in their designs, but for 2023, they are embracing more grounded and deep shades. "We are loving the dark and moody colours being used for accent walls," says Stephen and Branden. "Greys are out. So let's not use that paint for a while!"
Another big trend for this year is the return to personalization. While social media and affiliate links have made it easier for people to recreate an entire room with the click of a button, people are moving away from cookie-cutter designs. Facebook Marketplace, antique stores and even garage sales are all great resources for finding one-of-a-kind pieces that will make sure your home reflects your own unique style. "With some patience, you can find very unique and affordable home decor items that cannot be found in most stores," says the husbands. "Thrifted furniture and previously loved decor get us excited!"
Choosing vintage and preloved pieces is also more environmentally friendly because you keep items out of the landfill and don't require additional resources to manufacture something new, a trend that the Visionary Husbands can get behind. "We are loving this focus on sustainable design choices."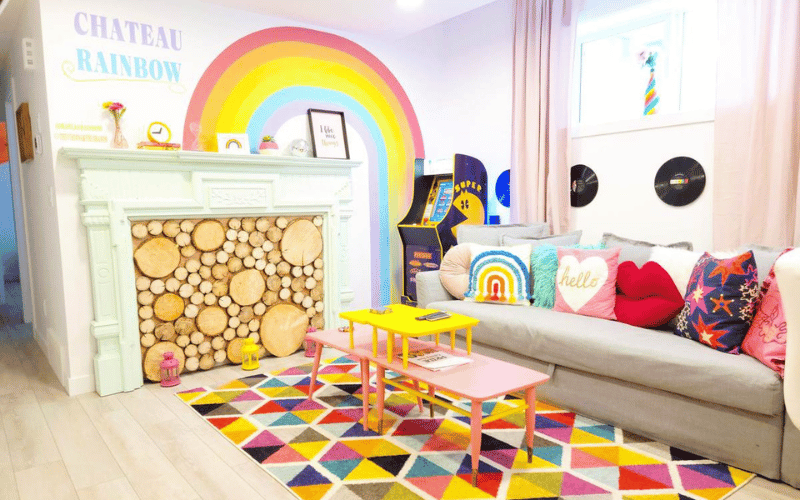 More Expensive Doesn't Mean Better - Renovations on a Budget
Furniture and decor aren't the only things to look for secondhand. If you're taking on a renovation, you can find mega savings by seeking out gently used, or sometimes never-used, building materials, fixtures and finishes. "You already know that we love thrifting," says Stephen and Branden. "Not only for thrifting but for renovation materials as well. Most folks don't think about going to stores like Habitat for Humanity when they are doing a renovation, but reuse stores can help you save a lot of money. If you have a project like a small tiling job, these stores usually have multiple tile types to choose from."
Shops like Habitat for Humanity and Architectural Clearinghouse are stocked with reclaimed building materials like doors, windows, cabinets, light fixtures, flooring and more. It may take a bit more time to hunt down the right look and quantity, but that extra effort can greatly impact your renovation bottom line.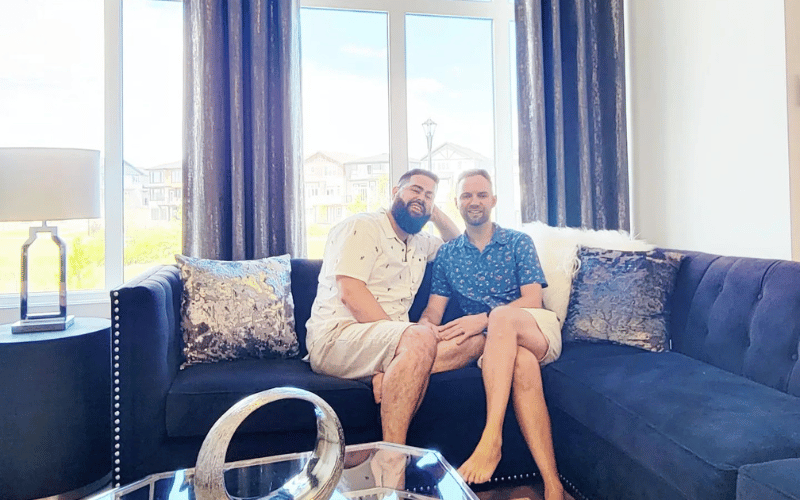 Photo from The Visionary Husbands Facebook Page


For more tips on transforming your home for less, you can see the Visionary Husbands and hundreds of other exhibitors at the 2023 Edmonton Home + Garden Show running March 23-26, 2023, at the Edmonton Expo Centre. Tickets are available online at edmontonhomeandgarden.com.